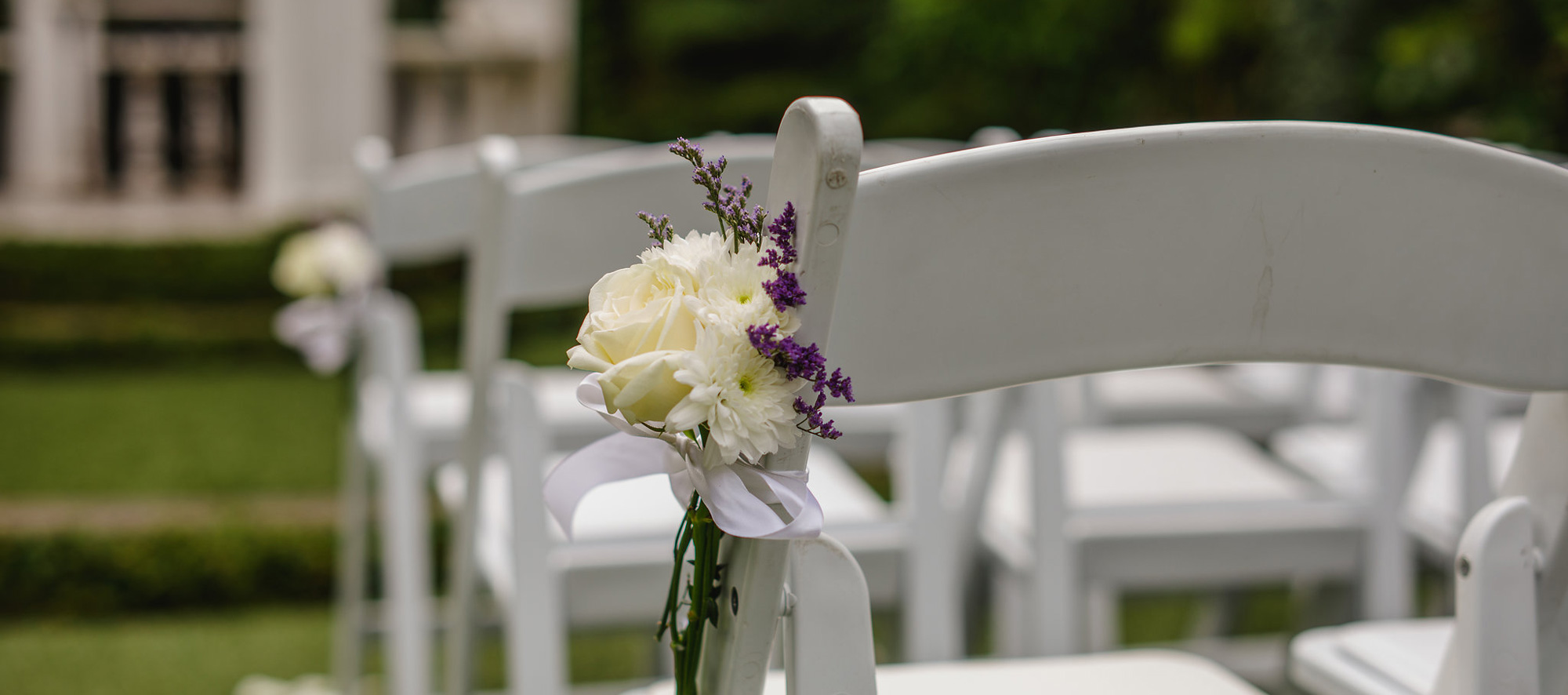 We pride ourselves in providing stunning floral centre pieces that perfectly complement the theme of your big day.
Wild or traditional, romantic or vintage-inspired, there's no wrong way to feature floral centre pieces at your wedding. With hundreds of types of flowers out there and so many different ways to arrange them, your specially-created centrepiece is bound to be totally unique to your wedding.
Your Cassels wedding package includes complementary floral centre pieces that provide a burst of colour and life that you and your guests can enjoy through the course of the day.
The centre pieces are discussed at the time of wedding planning, when the decor is being finalised and created in-house by our talented team using beautiful fresh flowers and candles. The colour and style of the centre pieces can be customised to suit your theme and complement the table settings and linen napkins we provide as part of the wedding package at Cassels. We work with you to ensure that the centre pieces work perfectly with your wedding bouquet and other floral arrangements used to style your day.
A wedding says everything about a couple's style and taste. It captures the passion and detail that is part of such a momentous occasion. That is why at Cassels we will help you find the perfect florist, by providing a list of recommended suppliers, when you book with us.